PRODUCT SPOTLIGHT: CANON'S AFFORDABLE EOS RP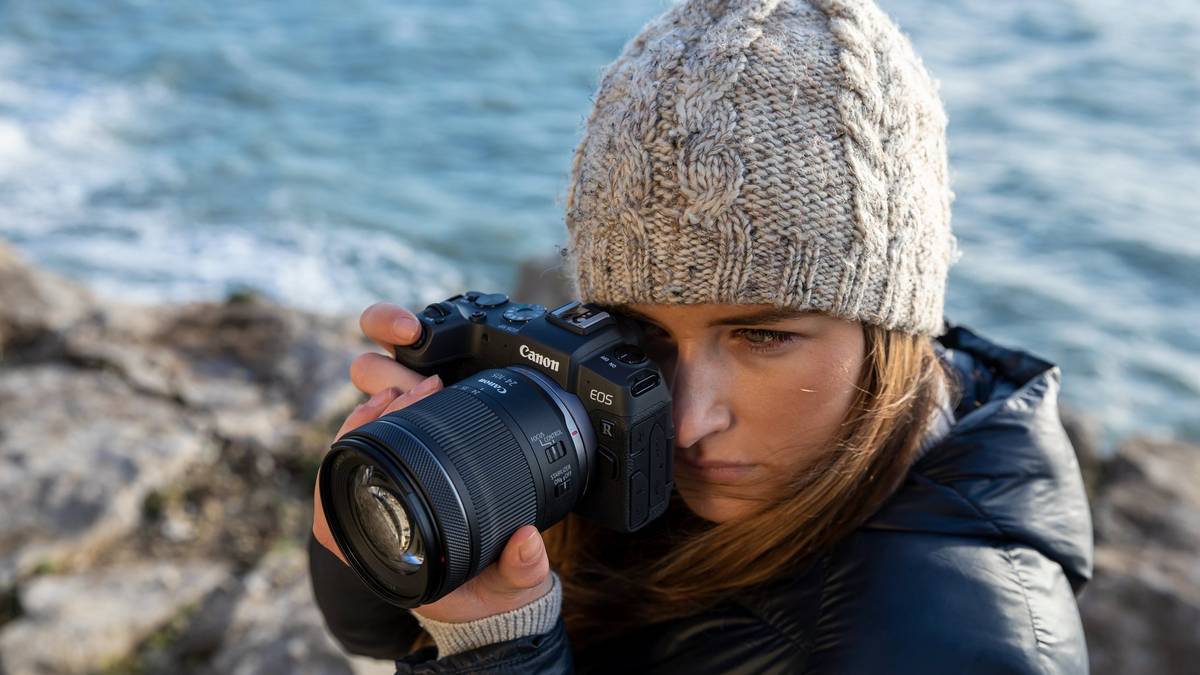 Although there are some seriously advanced full-frame mirrorless cameras on the market, the Canon EOS RP has rightfully earned its place among them, despite being the cheapest option in what is slowly becoming a crowded market. And that's what makes the EOS RP so hard to dismiss: its affordability. Where most other models, even entry-level ones, can cost you around the two-grand mark, it's possible to find the EOS RP for far less than that. But does the concept of getting what you pay for hold true for Canon's 2019 full-framer? We found out below.
What is a full-frame camera and why should you choose one?
Put simply, it's a camera with a full-frame sensor, or one that's equal in size to the old 35mm film. It's the biggest sensor used in mainstream prosumer cameras, unless you wish to enter the professional world of medium format photography. Full-frame sensors have been used in DLSRs, but Sony, Nikon, Canon and Panasonic are now investing significant resources into their mirrorless lines.
Thanks to the larger size of the sensor, light-gathering cells can be larger, giving the cameras a distinct edge in low-light situations, and thus producing really good results. Full-frame sensors also offer superior depth-of-field control over smaller sensors (like APS-C and micro four thirds), so images can be framed from closer to the subject, giving you shallower depth of field (that beautiful blurry background you see in some images).
The bigger sensor size has one disadvantage – the camera body to fit the sensor will also need to be larger, and that can make them heavy. In comparison, APS-C format and micro four thirds models are smaller, lighter and easier to travel with. Still, just for the image quality, several professional photographers and serious enthusiasts choose to go down the full frame route. Your full-frame camera, though, doesn't have to be high specced or very expensive to produce excellent images. Take the very capable Canon EOS RP as an example.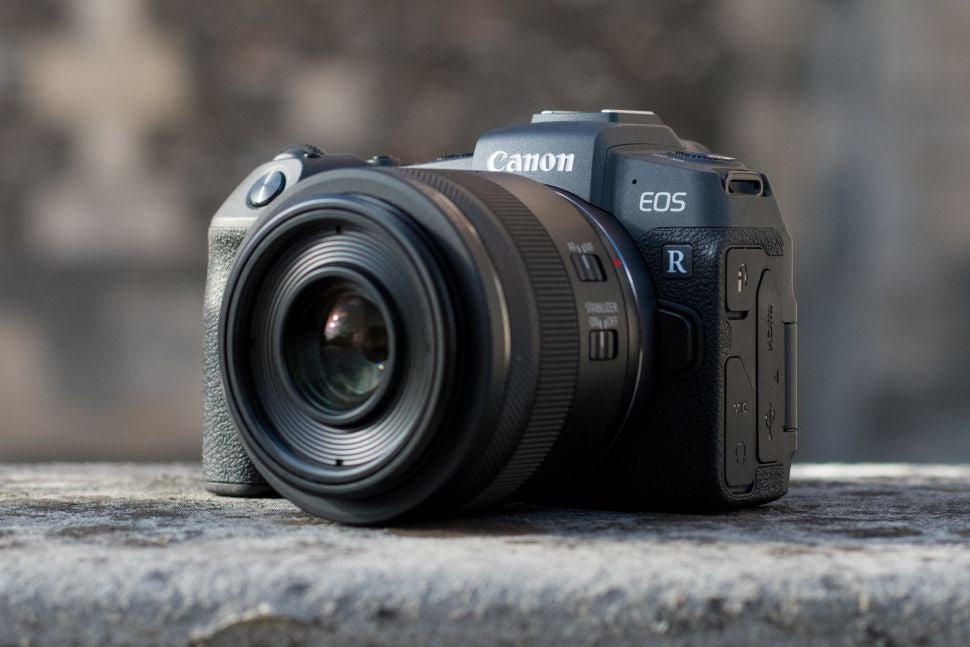 Is the Canon EOS RP good?
In one word: yes. It's an entry-level camera that breaks some fundamental rules by being the smallest and lightest full-frame, weighing just 485g (including battery and SD card). There's a 26.2MP CMOS sensor at the heart of the snapper, offering some really good autofocus performance and image quality. If you don't believe us, just take a look at what our colleagues at TechRadar and Digital Camera World had to say about its performance. The sensor has an ISO range between 100-40,000, and noise performance at higher sensitivities (even at ISO 8000) is pretty good.
It offers a continuous shooting speed of 5fps in One Shot mode and 4fps with continuous AF (or Servo AF) mode, so it won't be winning any sports accolades or doing justice to fast-moving wildlife. But street photography, portraiture, architecture, still life, or anything else you want to throw at it, the EOS RP can handle.
While it does have 4K video capture capabilities, it's limited to 25fps, with an added crop factor to consider.
In build, too, the RP punches real hard. Despite its light weight, it's got a solid build, feels comfortable in the hand and the external button layout is intuitive. The rear LCD screen is vari-angle, so can be flipped right round to make it a great camera for vlogging. It even comes with headphone and microphone jacks.
Where can I buy the Canon EOS RP in Australia?
Despite being older, the Canon EOS RP gives the the Nikon Z5 some stiff competition. Heck, it can even hold its own against the higher-specced EOS R. But from the price point of view, Canon EOS RP emerges as the clear winner – it carries an RRP of $1,799 in Australia, but you can find it for less at several retailers quite often. This great little mirrorless is available to purchase from all major Australian camera retailers Ted's Cameras, Digital Camera Warehouse and CameraPro, while you can find it often discounted on Amazon. You can also find it at retailers such as JB Hi-Fi and eBay.